Equipo b: FIT Equipo b: FIT es nuestra iniciativa para toda la compañía de mantenerse en forma a través del ejercicio y la alimentación inteligente. En la sede de b: HIP, nuestro equipo corporativo participa regularmente en carreras de 5K, 10K y maratones, rallyes de bicicletas y triatlones. Seleccionamos eventos que donan ganancias a organizaciones de caridad como una forma de retribuir. Queremos que más distribuidores creen sus propios grupos Team b: FIT en países y regiones.
Cada vez que usted o su equipo participen en un evento, envíenos sus fotos y detalles, y lo presentaremos aquí mismo en el blog oficial b: HIP y redes sociales. Incluso si acaba de comenzar un grupo de ejercicios con amigos para mantenerse en forma, queremos promocionarlo. Envíenos un correo electrónico para contar su historia.
Consulte nuestras publicaciones de blog más recientes a continuación.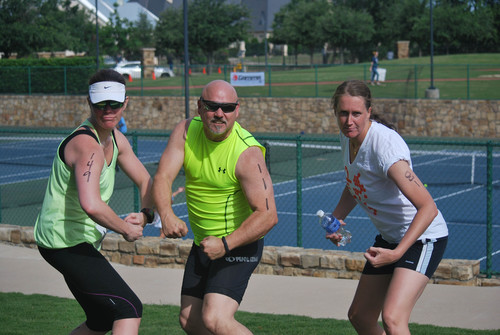 B:HIP | Our first Triathlon
Three members of our b:hip corporate family competed in the 2014 Cooper Sprint Triathlon on Saturday, May 17th. Ann Erlandsson, Kim Daugherty (+ her son Mason) and Jim Grace did a spectacular job of swimming 350 meters, biking 12 miles and then running 3.5 miles! Powered by b:hip! ANN | b:hip triathlete I've always been …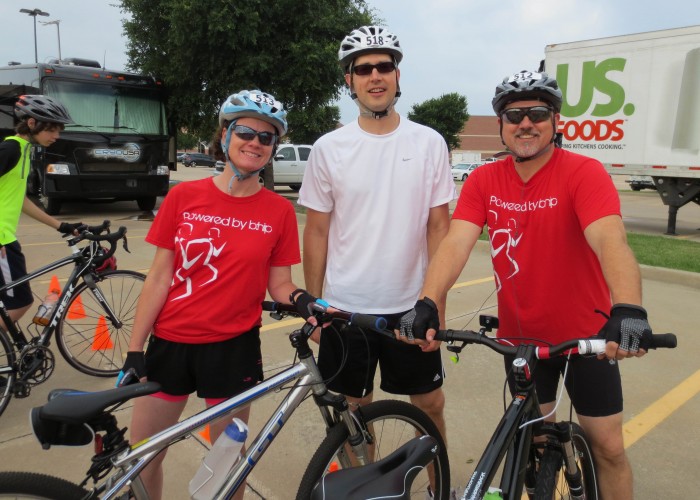 b:hip HQ Commitment to Health
A little over a year ago, the BHIP Global HQ staff decided that in order to represent a company with a mission to transform lives through health + wellness products, we needed to set the bar high and lead by example. Several 5k races, multi-day hikes, triathlons, and bike races later, the HQ staff is ...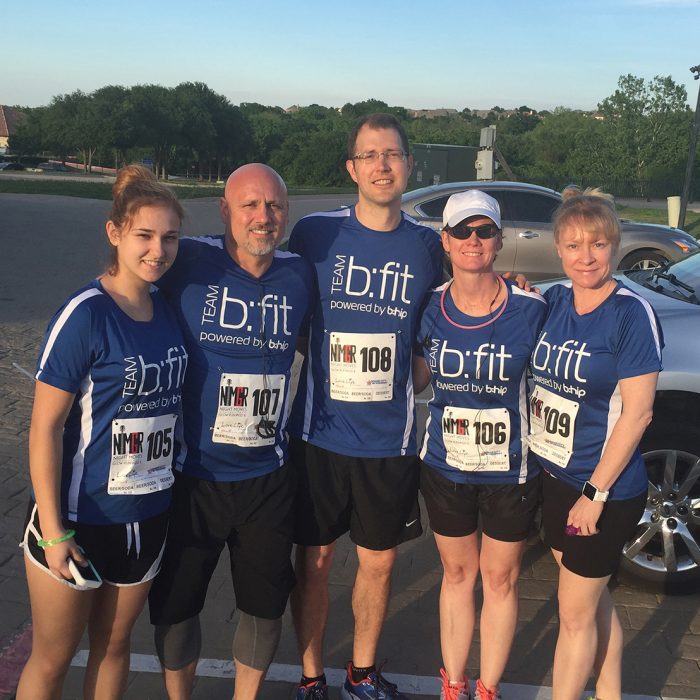 Night Moves 5K
Team b:FIT HQ continues to work together to stay fit and support local charities. We recently participated in the Night Moves 5K Glow Run which started just as the sun was beginning to set. We had a blast and proceeds from the event benefit the Love Life Foundation.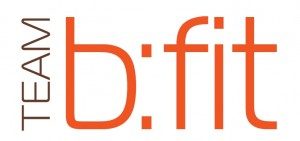 Ordene al equipo oficial b: ¡ajuste el equipo! Ropa deportiva, sombreros, zapatillas con cremallera, botellas de agua y más para motivarlo. Añadiremos camisas con banderas de países según lo solicitado. Envíenos un correo electrónico si no ve la camiseta de su país y la agregaremos a la tienda.